Regular price
Sale price
$11.00
Unit price
per
Sale
Sold out
Classics are timeless.
A customer at a farmers market recently told us, "I did not think peanut butter could be life changing." We do love our peanut but even that was unexpected.
Details

The American Peanut Belt runs from Virginia down south to Georgia and Florida then west towards Texas and New Mexico. Georgia and North Carolina farmers grow the best organic peanuts we have encountered.
The U.S. is the world's fifth largest grower of peanuts. China grows 17M+ tons compared to the U.S.'s 2.5M tons. That's a lot of PB&Js.
Ingredients

Organic Georgia Peanuts & flaky sea salt
Learn About Our Partners

Global peanut production: https://www.atlasbig.com/en-us/countries-peanut-production
View full details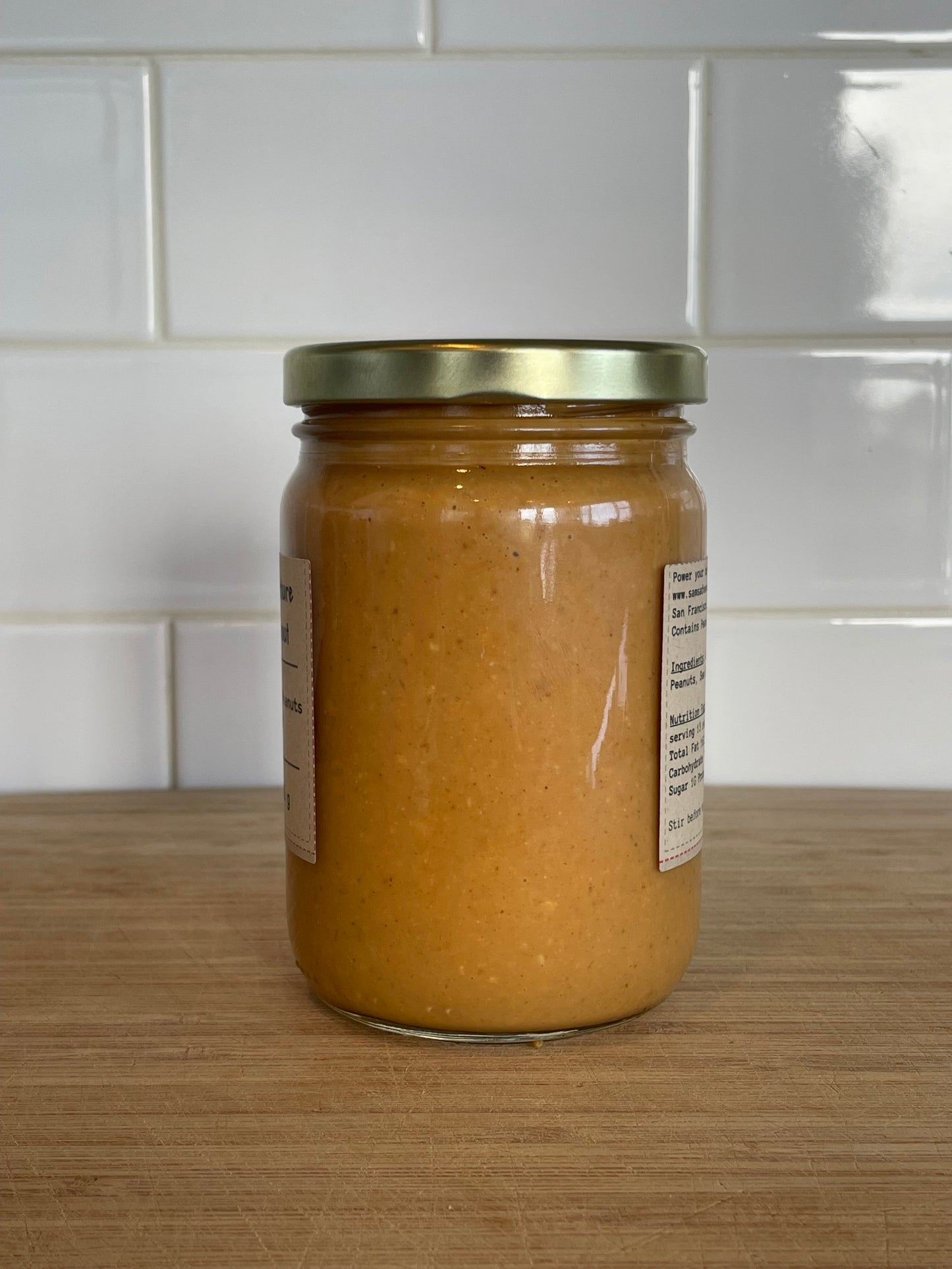 Classic Peanut
this Peanut Butter from Sam's Adventures Snacks tastes fresh and delicious. appreciate that organic, dry-roasted, grown-in-the-USA peanuts and a sprinkle of flaky sea salt are the only ingredients, and that it is not weighed down with any added sugar or oil. super creamy, simple peanut butter. the flavor is mild enough to make it sweet or savory for anything you need it for. love it and enjoy two tablespoons daily straight out of the jar. my favorite new snack.